Trent Reznor calls out Taylor Swift for staying silent on Trump
Photo: Getty Images
Trent Reznor calls out Taylor Swift and stars just like her for not speaking out about Donald Trump. In a new interview w/ The New York Times, Reznor said:
"I was doing press with somebody in the mid-90s, and they made an argument that stayed with me: that I have influence, and that it's my job to call out whatever needs to be called out, because there are people who feel the same way but need someone to articulate it," Reznor responded. "And I think about that today, because it seemed like it was a lot easier to just keep your mouth shut and let it go back then."
He then proceeded to call out "the Taylor Swifts of the world, and top-tier, needle-moving cultural youth," who stay silent "because they are concerned about their brand, their demographic and their success and career and whatnot."
"It's not the conservative agenda, it's not a question of religious preference, it's not a question of should government be big or small. I don't have any problem with those topics," Reznor added. "But the disregard for decency and truth and civility is what's really disheartening. It feels like a country that celebrates stupidity is really taking it up a notch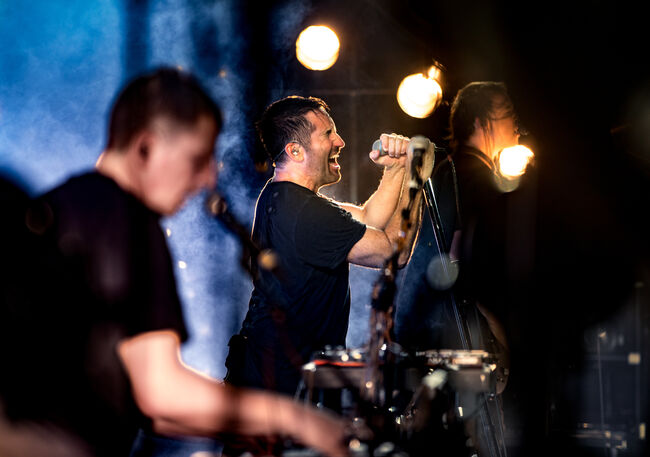 Off The Air: Jammin' Jessie
Listen to Jammin' Jessie each weeknight 7p-12 midnight + the New Music Discovery Show on Sunday nights.
Read more