Muse Debuts New Song "Thought Contagion" & '80s Inspired Music Video
Following their 2017 one-off single "Dig Down," Muse has returned with another new single called "Though Contagion." The band began teasing the track earlier this week with an '80s style movie poster, which ties into the theme of the song's accompanying music video
Talk of Muse's new single popped up last year, and in December, after a fan on Twitter had asked Matt Bellamy if the song was "heavy," he replied, "FURY II." The original "FURY" is a bonus track off the Japenese CD for their 2003 album Absolution.
"Thought Contagion" was produced by Rich Costey, who has worked with the band on previous albums including Absolution, Black Holes and Revelations (2006), and their last album Drones (2015), and mixed by Adam Hawkins.
In a press release, Matt Bellamy explained of the track's meaning, "The meaning of the song 'Thought Contagion' is about how other people's thoughts, ideas and beliefs can sometimes infect your mind, get into your head and change the way you think yourself."
The "Thought Contagion" music video was directed by Lance Drake, who also directed the band's music video for their previous single "Dig Down," and inspired by the '80s, video games, and ... what appear to be vampires. It could almost be the next new Black Mirror episode.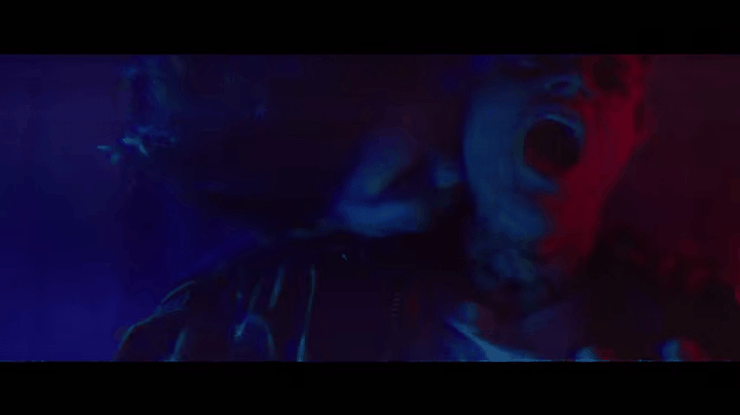 Muse last released a full length album in 2015 (Drones), which debuted at No. 1 in 21 countries around the world and became their first No. 1 album in the US. Drones also won them a Grammy Award for Best Rock Album.
Watch Muse's "Thought Contagion" music video above.