Watch Foo Fighters, Joe Perry and Liam Gallagher Cover Beatles Classic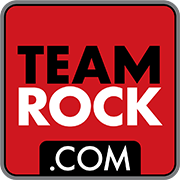 Foo Fighters joined forces with Aerosmith guitarist Joe Perry and former Oasis frontman Liam Gallagher at this year's CalJam.
They all took to the stage at the San Bernardino event to play a cover of the Beatles' classic Come Together which originally appeared on the Fab Four's 1969 album Abbey Road.
During the performance, Gallagher invites a fan up on to the stage to sing, before launching himself into the crowd towards the end of the song.
RELATED VIDEO: Rick Astley Performs With The Foo Fighters